I got a used T734 with no HD. I installed an SSD and Windows10 and all the Fujitsu drivers. There are a couple of issues I need help with:
1. Can't get the tablet buttons to work
2. When I shut down the screen goes dark but power doesn't turn off
3. At every startup I get an error message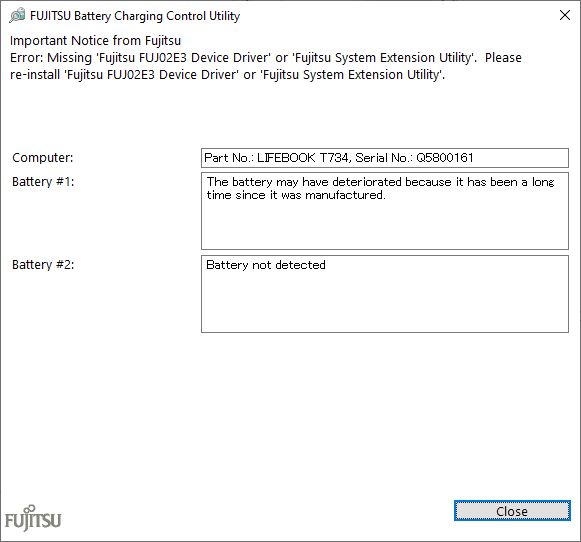 upload photos online
Missing Fujitsu FUJ02E3Device Driver. It is installed.