Hi all
recently I've purchased a LIFEBOOK T-Series Fujitsu laptop but i have a serious problem with my laptop and my vendor (Behin Technology) could not solve my problem.
now i have two questions:
1- my laptop serial number is R9800013 (as the attached picture shows, this product is an evaluation unit) and i couldn't find this serial number in Fujitsu site (and consequently i couldn't find its exact model!!!).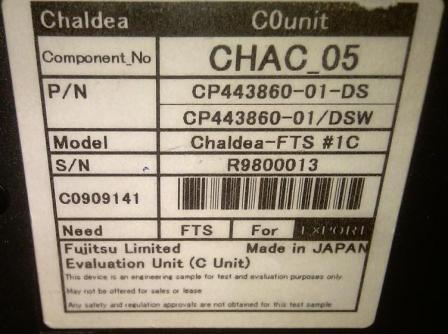 2- after flashing my BIOS from version 1.01 (Original BIOS) to version 1.09 (using the LIFEBOOK T4410 series BIOS file), unfortunately my DVD-Writer was disabled and converted to a docking station. please help me to solve this problem
i think if someone send me the version 1.01 BIOS file for T4410, this problem will be solved.
no one in my country could solve my problem!!! i need your urgent helpwith special thanks
regards,
M. Taghavi Kani